iZotope Dialogue Match Crossgrade from RX Post Production Suite 1-3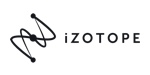 Special crossgrade for registered owners of RX Post Production Suite.
The makers of the two-time Emmy award-winning tool RX proudly bring you the next revolution in dialogue mixing and audio post production. The first tool of its kind, Dialogue Match introduces all-new iZotope reverb matching technology, developed in collaboration with Exponential Audio founder and renowned reverb expert Michael Carnes – and leverages our acclaimed ambience and EQ matching tech, allowing you to apply the reverberant sonic attributes of one recording directly onto another. In other words, Dialogue Match gives your scenes astonishing environmental and spatial continuity with just two clicks. Prepare to get more work done better and faster, and change the way you approach dialogue editing forever.
Login for Special Pricing