iZotope Music Production Suite 2 Upgrade from MPS1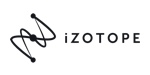 Special upgrade for owners of Music Production Suite 1. 
A collection of over thirty industry-standard plugins that interact across your session and provide time-saving assistive features, innovative new workflows, and cutting-edge visual analysis tools. Music Production Suite 2 includes Nectar 3, Melodyne 4 essential, RX 7 Breath Control, Ozone 8 Advanced, Neutron 2 Advanced, RX 7 Standard, VocalSynth 2 & Insight 2.