iZotope Tonal Balance Bundle Crossgrade from any paid iZotope product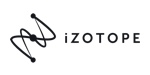 Get a $20 Credit Voucher from Plugin Discounts with purchase of this Crossgrade!
The Tonal Balance Bundle brings mixing and mastering into one interconnected workflow that will help you achieve a professional, polished sound. Use tools that talk to each other and assist you in every step of the workflow, from achieving an initial level balance to adding the final finishing touch to your finished product. Tackle any track with an arsenal of hi-tech processors to idenfity and sculpt your instruments, instantly clean up your low end, and more. Wrap up your next session with fluid, forward thinking tools to guide you toward your best-sounding music yet.
Login for Special Pricing